Charlie Sheen's Twins May Move To Another Strange House
Charlie and Brooke
Twins May Move to Another Strange House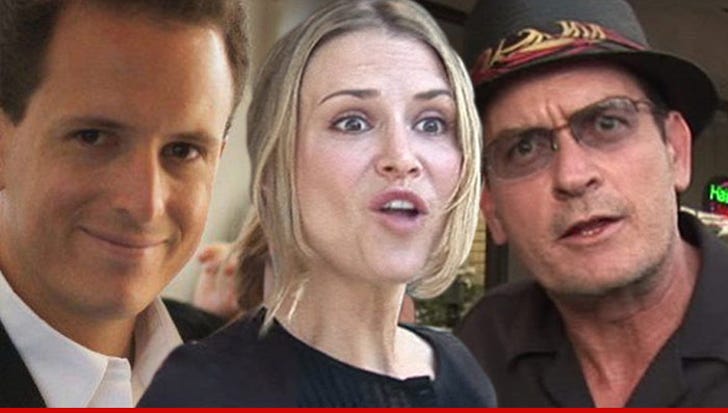 EXCLUSIVE
Charlie Sheen's vagabond twins may be moving yet again, because sources tell us their new guardian -- Brooke Mueller's brother Scott -- may be uprooting them to a fancy beach community.
We broke the story ... Scott Mueller intended to move into Brooke's home in the same gated community where Charlie lives, so the kids could stay in familiar surroundings and attend the same school.
Here's the problem. Charlie is so fed up with Brooke, he wants her out of his neighborhood. Charlie has the power to make her move, because he owns the house and he told TMZ he plans to put it on the market as early as today -- for $4.8 mil, which is what he paid for it.
Sources close to Scott tell TMZ ... if it looks like Charlie is serious, Scott will take the twins to his home in ritzy Manhattan Beach, approximately 20 miles from where they live now. Scott has a daughter the same age as the twins, and he'd enroll them in her school in the beachside community.
As for Brooke ... it doesn't matter where Scott lands -- his home or the one she's in now -- the judge has clarified that she can't live under the same roof until she gets custody back. So, as we reported, she's looking for a condo.
Brooke is currently allowed to see the kids for 3 days a week, with 2 overnight visits.