Ashton Kutcher -- The Great Paparazzi Diversion ... Are You Hiding Pregnant Mila Kunis??
Ashton Kutcher
The Great Paparazzi Diversion
Are You Hiding Pregnant Mila Kunis??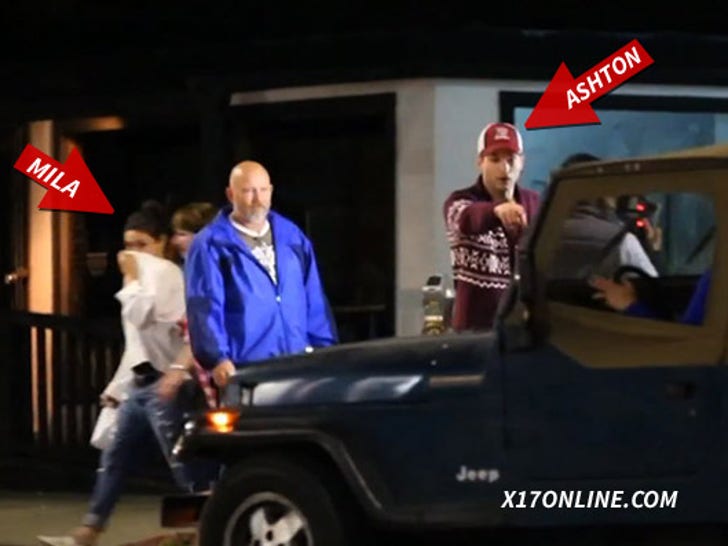 EXCLUSIVE
Ashton Kutcher got aggressive with the paparazzi outside of a popular restaurant on Melrose Ave. last night -- but the whole tough guy act may have just been a cover to keep his allegedly pregnant girlfriend away from cameras.
Ashton and Mila Kunis were eating dinner at Carlitos Gardel Restaurant in Hollywood -- great Argentinian food -- and it also happens to be smack in the middle of a heavily-trafficked celeb sighting area.
So, the paps (not TMZ) were surprised when Ashton emerged from the restaurant and tried to strong-arm the photogs into leaving the scene.
During the confrontation, one of Ashton's associates can be seen in the background quickly escorting Mila into Kutcher's ride ... as if they're trying to slip past the cameras.
And why would she want to go under the radar? There are rumors that Mila's knocked up ... and photos of the actress could fetch top dollar around town.
FYI -- Mila was wearing a baggy shirt and baggy jeans. So, the mystery remains.