Justin Bieber -- Bodyguard Attacked Over Wipeout Pic ... According to Aussie Surfer
Justin Bieber
Bodyguard Attacked Over Wipeout Pic
According to Aussie Surfer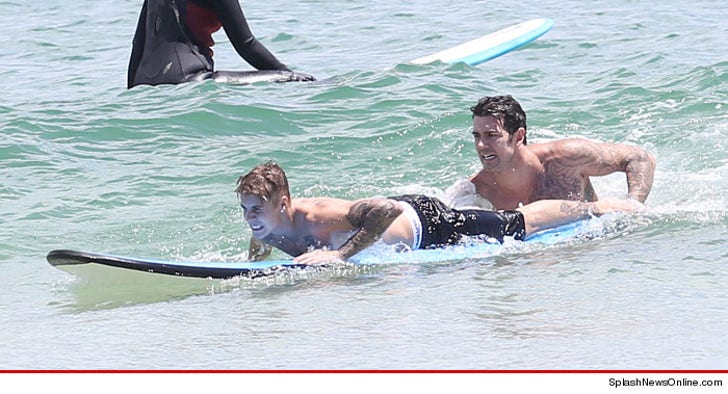 EXCLUSIVE
Justin Bieber sucks on a surfboard -- and one of his bodyguards harassed a real surfer into erasing his photo evidence of JB going all barney in Australia ... this according to the surfer.
The local surfer dude, Kes Weartherm, tells us he was catching waves in Byron Bay on Wednesday ... when Bieber and his entourage rolled up with surf instructors.
Kes says he snapped a pic of Bieber trying to get up -- but a bodyguard immediately ran over, flipped out, and wrestled the phone from his hand.
According to Kes ... locals came to back him up, and forced the guy to return the phone.
Kes was pissed, but says he decided to delete the pic anyway because the bodyguard kept whining. No one was injured, and no cops were called.
Funny thing is ... plenty of other photogs on the beach took pics -- including the one above -- and even Bieber posted a shot of himself wiping out.
Barneys can't hide, dude.