Lindsay Lohan -- Booted From Beatdown Party ... Renter Says 'It Was Her Fault'
Lindsay Lohan
Booted From Beatdown Party
Renter Says 'It Was Her Fault'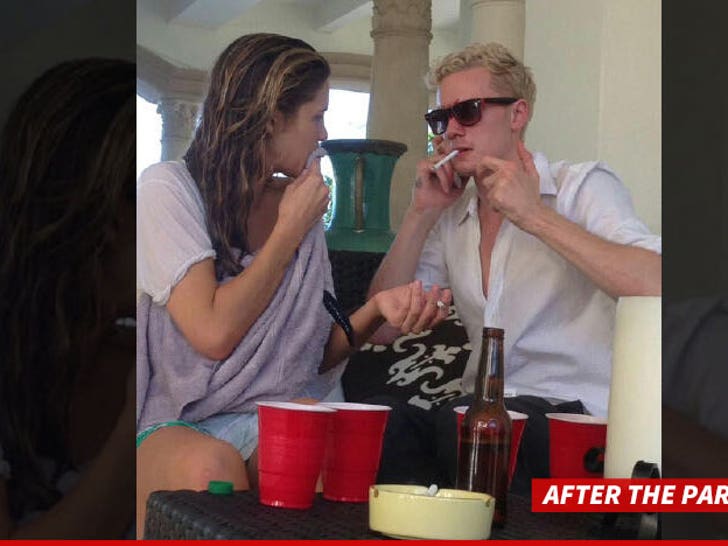 Barron Hilton's bloody beatdown led to Lindsay Lohan getting kicked out of the South Florida mansion where they were partying ... according to a witness -- and TMZ has video of LiLo trying to re-enter the property.
In the video ... Lindsay's at the driveway gate of the home trying to get back inside, but the guard doesn't budge. Lohan's bodyguard then says, "Your brother's still there" ... referring to Michael Lohan Jr., who was also raging that night/morning.
One of the people renting the Star Island pad tells us Linds got booted because she freaked out and begged her pal Ray LeMoine to throw Barron out of the party. We're told her demand is what led to Ray punching Paris' kid bro.
The renter says it was unclear what sparked Lohan's grudge -- but Barron has said Lindsay accused him of talking trash.
A few hours after Lindsay left, Barron was still chilling at the mansion ... face battered, and waiting to talk to police.