Grammy Wedding -- I Tried to Stop My Girl From Getting Married ... Says Bitter Ex-Boyfriend
Grammy Wedding
I Tried to Stop My Girl From Getting Married
... Says Bitter Ex-Boyfriend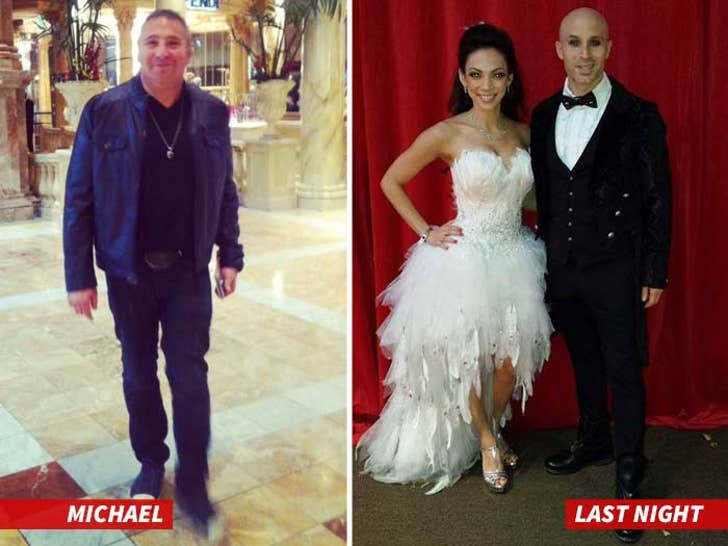 Facebook
The 33-couple wedding during Macklemore and Ryan Lewis' performance at the Grammys was the feel good moment of the night ... except for one man -- who did everything he could to stop the love of his life from tying the knot.
Michael Politz tells TMZ ... he learned Sunday his ex-girlfriend Tammy (pictured below last night) would be saying "I Do" to her new dude during the "Same Love" performance ... and went into a panic trying to shut it down.
Michael says he called everyone under the sun who might be attending the awards ... so they could tell Tammy how he felt -- including Vince Neil -- but none could make it happen.
"I'm heartbroken" Michael says. Adding, "I don't know if I'll ever trust again."
Newlywed Tammy Grabel tells TMZ ... "Michael is a broken hearted ex-boyfriend. Seth and I are very happy to be married ... I had no idea Michael was trying to stop our wedding."
Guessing he assumed it would end like this.