Colin Kaepernick -- Jumps on Designer Backpack Craze ... Welcome to the Male Purse
Colin Kaepernick
Jumps on Designer Backpack Craze
Welcome to the Male Purse!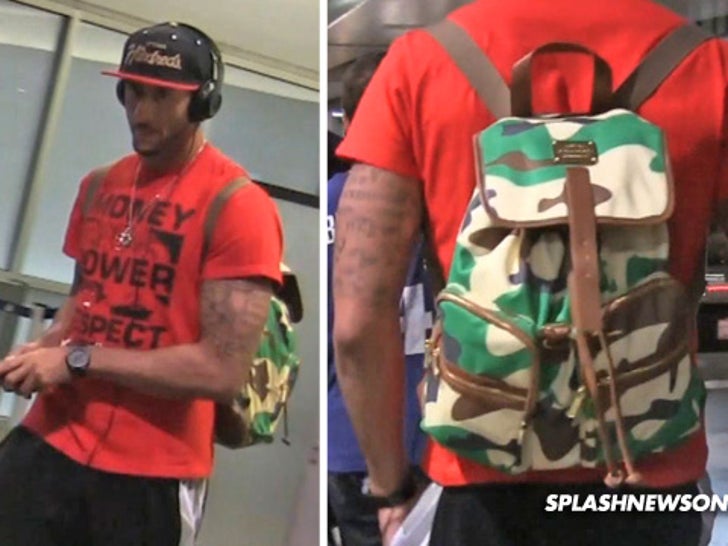 Just like women and their purses ... men are becoming addicted to expensive designer backpacks -- just ask Colin Kaepernick, who rocked a $200 bag through LAX yesterday.
Colin's bag was designed by Pink Dolphin ... but he's not the only top male athlete with a couture back bag.
Just the other day we saw DeMarcus Cousins flashing his MCM Six Stud Stark Backpack, which runs anywhere from $600 to $1,000.
There's more ... NBA superstar Anthony Davis has a $1,500 Gucci ... Floyd Mayweather has an MCM where he keeps his cash ... and there's many, many more.
Somewhere, Carrie Bradshaw is smiling.