Justin Bieber -- VIDEOTAPED DEPOSITION -- Like You've Never Seen Him ... And It's Bad
Justin Bieber
Videotaped Deposition
Like You've Never Seen Him ... And It's Bad
TMZ obtained a copy of the entire 4 1/2 hour, videotaped depo ... and it's just unreal. We've boiled it down to what we think are the best 4 clips.
1. ARROGANT BIEBER -- He just can't hide his contempt for the photog's lawyer, and it comes out in pretty awful ways. We put some snippets together and you'll get the idea. It represents his attitude throughout the depo.
2. LOVESICK BIEBER -- Selena Gomez is clearly a hot button, because when the lawyer asks about her, everyone goes nuclear. Bieber eventually rips his mic off and he and his lawyer storm out.
3. CONTENTIOUS BIEBER -- He compares his interrogation to being grilled by Katie Couric or "60 Minutes." Simply hilarious.
4. DISRESPECTFUL BIEBER -- When asked if Usher discovered him, Bieber disses his mentor and says he was actually discovered on YouTube. The best part ... he clearly was trying to say he himself was instrumental in his success, but instead he says, "I was detrimental to my own career."
Truer words have never been spoken.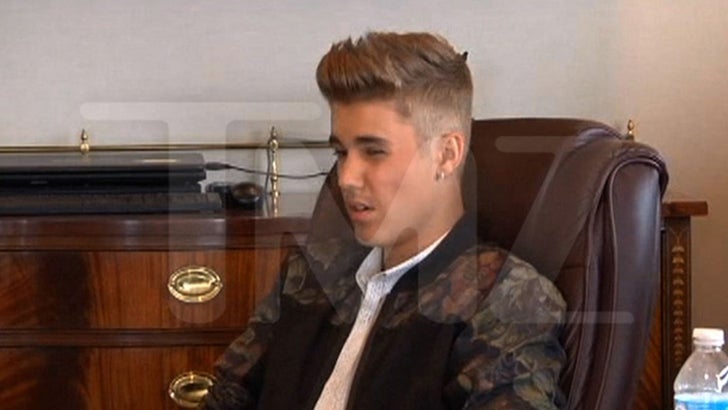 TMZ.com