Lamar Odom -- Makes Peace With Photog ... After Hollywood Freak Out
Lamar Odom
Makes Peace With Photog
After Hollywood Freak Out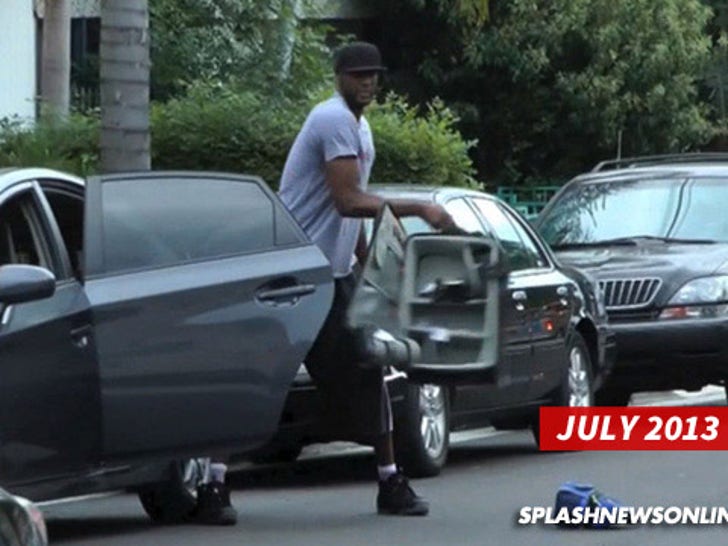 EXCLUSIVE
Lamar Odom's war with the paparazzo he went after in the street last year is over -- TMZ Sports has learned the photog is dropping his lawsuit ... and all signs point to "settlement."
You remember the incident ... Lamar jacked a photog's bag in July 2013 and threw his camera equipment all over the street -- while a Hollywood tour bus drove by!
The photog claimed Odom caused more than $15k in damage to his camera stuff -- and demanded more than $500k for assault, stealing property and more
Now, we know the photog has filed court docs asking the judge to drop the case without prejudice (so he can't sue Lamar for the incident again.)
Smells like a settlement was struck between the two sides -- but when we called Odom's lawyer, all he would say was "no comment."