Lamar Odom -- Attacks Paparazzi, Trashes Camera and a Car
Lamar Odom
Attacks Paparazzi
Trashes Camera and a Car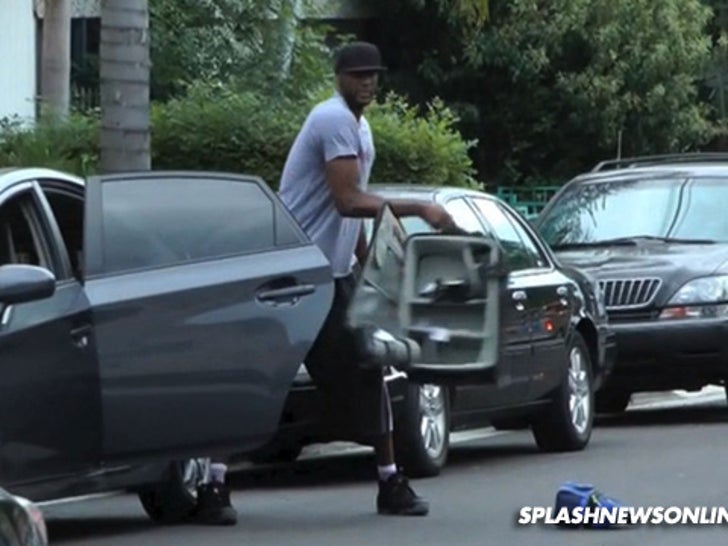 Lamar Odom went absolutely nuts on 2 paparazzi in Hollywood this afternoon ... smashing a car, a camera ... and then fleeing the scene -- apparently with some of the destroyed camera gear.
The violent incident was captured on video ... where Mr. Khloe Kardashian was seen going into the back of a car belonging to one of the paps, and chucking all of the guy's equipment into the middle of a busy street.
He then walked across the street and smashed another photog's car with a metal bar, then picked up all the gear from the street and put it in his trunk.
Curiously, right after raging against the paps, Lamar also had a run-in with a fan -- and couldn't have been nicer. Watch the video ... it's kinda bizarre.
It's unclear why Lamar was so angry ... when the video starts he's already digging through the pap's car.
One of the photogs has filed a police report for vandalism. We haven't heard back from Lamar's reps.