Arian Foster -- Rips Anheuser-Busch ... 'Selling Poison On That High Horse'
Arian Foster
Rips Anheuser-Busch
'Selling Poison On That High Horse'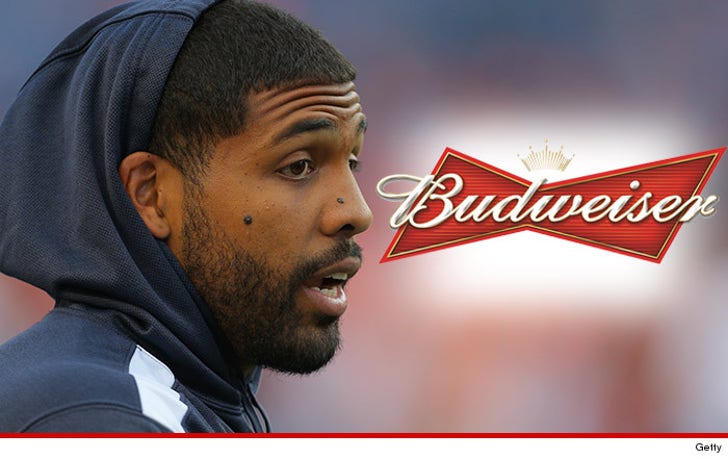 Breaking News
Arian Foster is GOING OFF on Anheuser-Busch for daring to criticize the league's handling of the domestic violence crisis -- saying the beer giant is, "Selling poison on that high horse."
The Houston Texans running back's blood was clearly boiling when he read AB's statement ... which said it was "not yet satisfied with the league's handling of behaviors that so clearly go against our own company culture and moral code."
Foster's response -- "Lol ok, alcohol company."
"Selling poison on that high horse," he wrote ... adding, "Domestic violence and alcohol damn near synonymous."
Foster was challenged on Twitter, with someone saying, "Finally a BIG time company taking a public stance AGAINST and you rip them? Huh?"
His response? "You need a company to tell you dv is wrong?"
"Everybody is just riding the media wave. There has been tons of dv cases throughout the years where was all this support then? Its political."
"Anytime it's starts to tinkering with their bottom line, then they act. Now they're concerned."