Larry Johnson -- BAR FIGHT VICTIM SUES ... You're a Bloodthirsty Maniac
Larry Johnson
BAR FIGHT VICTIM SUES
You're a Bloodthirsty Maniac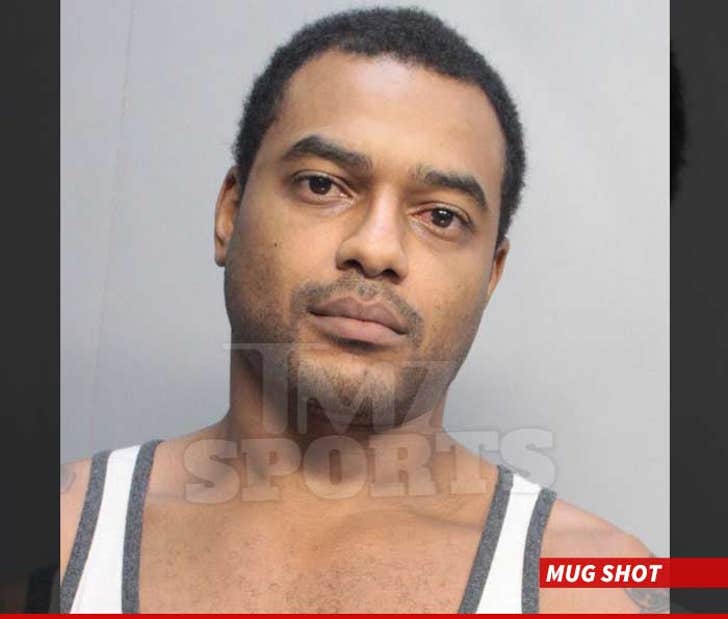 EXCLUSIVE
Ex-NFL star Larry Johnson has been sued by the man he allegedly ATTACKED WITH A BROKEN BOTTLE at a Miami hotel ... claiming LJ is a violent thug who scarred him for life.
TMZ Sports obtained the lawsuit filed by Drew Johnson -- a club promoter who says he was "minding his own business" in the VIP section of the club inside the Delano hotel on Oct. 7th when he was attacked by a "heavily intoxicated" LJ.
Drew claims LJ "broke a bottle and then began using the bottle as a weapon, cutting [Drew] with the intent on causing serious bodily injury."
As we previously reported, Drew required several stitches to close the gash on his arm he claims he sustained during the fight.
In the suit, Drew points out he's only 5'8", 150lbs ... and LJ is 6'2", 230 lbs ... and explains he couldn't have provoked the fight because "no one in their right mind would pick a fight or get into an altercation with [Johnson]."
Drew says he's suffered physical pain, loss of capacity for the enjoyment of life, physical scarring and disfigurement and medical expenses ... and he's demanding more than $15k.
As for LJ, he was arrested for aggravated battery -- and was released on $7,500 bail.
We reached out to Larry for comment -- so far no word back.