Rich Dollaz -- Sprung From Jail ... Craving 5 Guys
Rich Dollaz
Sprung from Jail
Craving 5 Guys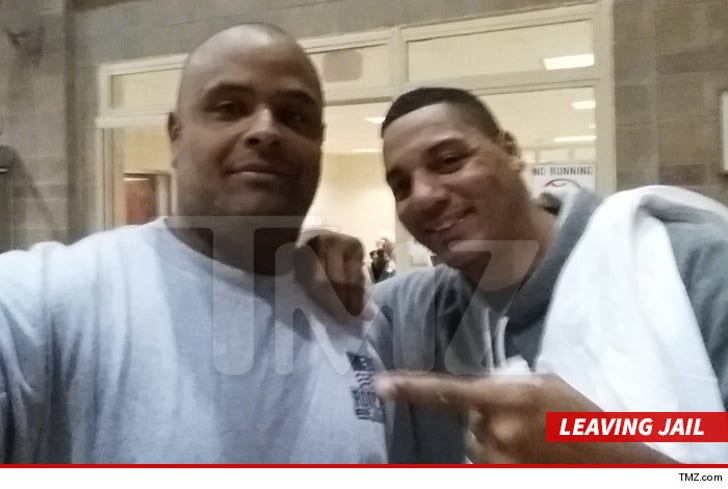 EXCLUSIVE
"Love & Hip Hop" star Rich Dollaz is returning to the scene of the crime ... he's headed back to a Five Guys burger joint after getting sprung from a NJ jail.
We broke the story ... Dollaz was popped by cops Sunday night as he came out of Five Guys carrying a bag of burgers. Police say he was wanted because he owed $10,500 in unpaid child support.
A rep for Dollaz calls the whole thing a misunderstanding ... and tells TMZ Dollaz had been trying to resolve the child support case.
Hudson County jail officials say Dollaz was released after paying his debt in full ... and walked out of jail a free -- and hungry -- man. He even took the time to take a pic with fellow inmate Jason Rios, who was released at the same time.
The rep tells us ... Dollaz never even got to eat his expensive burgers -- they were confiscated by cops -- but he's headed right back to Five Guys ... so he can ketchup on what he missed.