Nicki Minaj -- I Got a New Jewish Boyfriend So I'm Not Anti-Semitic
Nicki Minaj
I Got a New Jewish BF
So I'm Not Anti-Semitic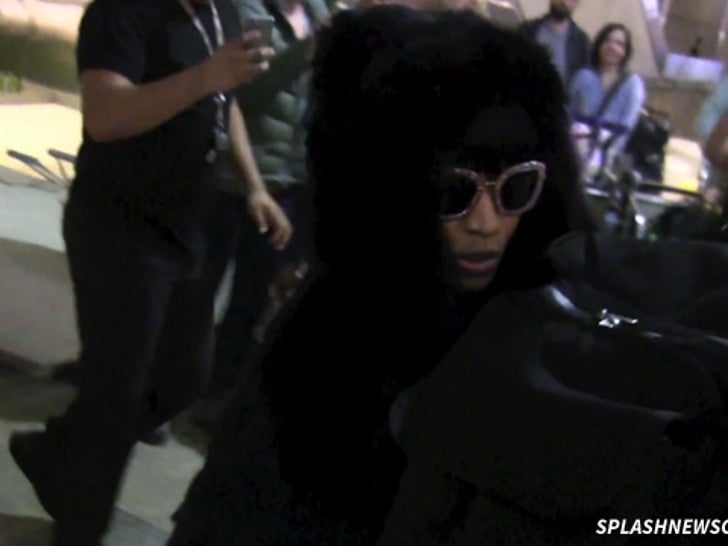 Nicki Minaj is incredulous people think she hates Jews -- even though her music video plays like a Nazi anthem -- because she made it with the help of Alex ... her new Jewish guy.
Minaj was defiant Monday as she arrived at LAX, cursing photogs who dared to ask her about all the Nazi-esque imagery in the lyric video for "Only."
Minaj also said on Twitter Tuesday both the producer and the person in charge of the video are Jewish. She said the inspiration for the video came from the Adult Swim show "Metalocalypse" and the movie "Sin City."
Nicki then apologized, saying, "I didn't come up w/the concept, but I'm very sorry & take full responsibility if it has offended anyone. I'd never condone Nazism in my art."