Anderson Silva -- I'm Not a Cheater (Video)
Anderson Silva
I'm Not a Cheater
[Video]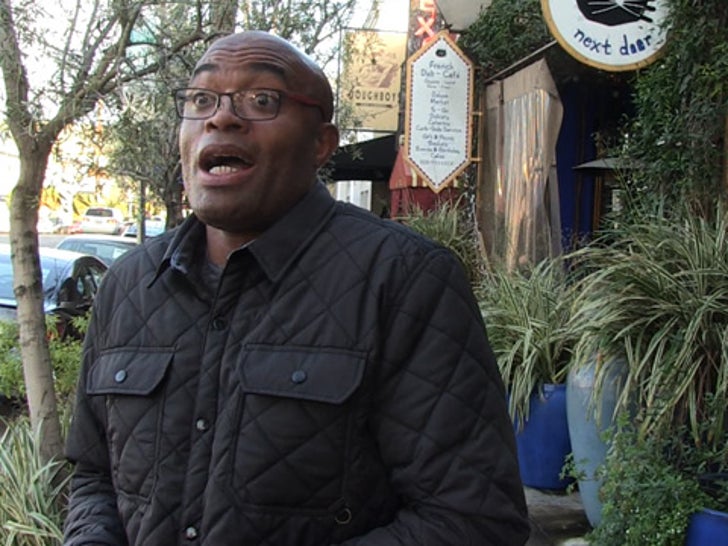 Anderson Silva tells TMZ Sports ... he did NOT use performance enhancing drugs to give him an edge in the octagon ... saying he's genuinely SHOCKED he failed his drug tests.
The UFC legend was out in L.A. when we asked straight up -- how do you explain the failed drug tests surrounding the January 31st fight at UFC 183 with Nick Diaz???
His answer -- "I don't know what happened."
Silva says he was completely blindsided by the results -- but does NOT believe anything in his system affected his performance in the fight.
Anderson sorta acknowledges taking something to help his body heal after badly breaking his leg -- but says he's convinced he didn't violate any rules.
Still, Silva understands how bad the failed tests make him look -- "I think this is bad for [the] sport. This is so bad for me and my life."