Dana White -- Laila Ali Should Call Me ... Let's Make Rousey Fight Happen
Dana White
Hey Laila, Call Me!
Let's Make Rousey Fight Happen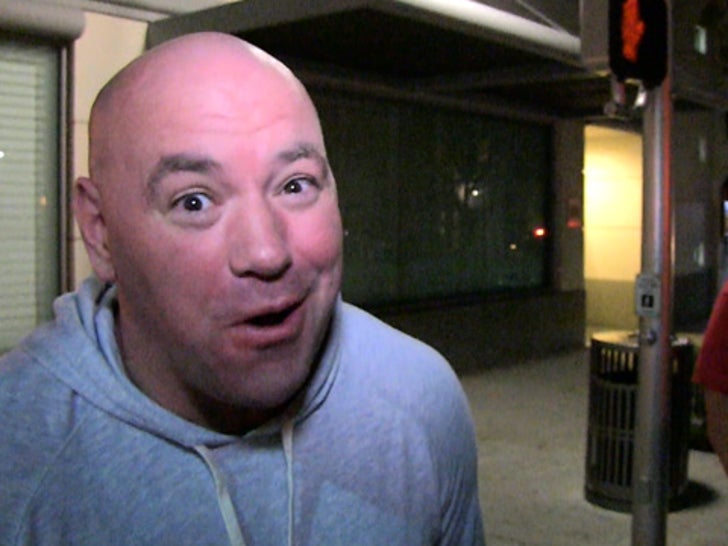 White was leaving Mastro's Steakhouse in Beverly Hills -- when he made it very clear he's interested in setting up a fight between Muhammad Ali's daughter and the reigning UFC women's champ.
But whether they step into the ring to box ... or climb into the octagon for an MMA match ... White says one thing's for sure -- Rousey will beat the living crap out of Ali.
"[Ronda's] actually the best fighter in the world ... Laila Ali would be in big trouble against Ronda Rousey."
Bottom line, White says he wants to make the fight happen -- "I'm serious if [Laila's] serious. Call me Laila."