Ronda Rousey -- I'll Beat Laila Ali In Boxing ... Just Lemme Train
Ronda Rousey
I'll Beat Laila Ali In Boxing
... Just Lemme Train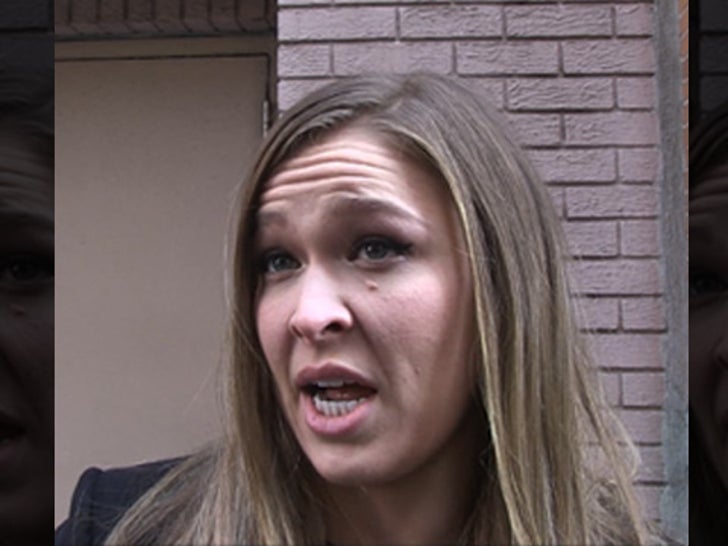 Ronda Rousey says she's VERY CONFIDENT she could beat Laila Ali in a boxing match -- telling TMZ Sports she just needs some time to learn the ropes.
But Ronda begs to differ ... saying she'd wreck Muhammad Ali's daughter -- even if the fight didn't go to the mat, where Ronda would clearly have the advantage (arm bar anyone?!).
Check out the clip -- Rousey says it's not just her insane athletic skills that would propel her to victory, it's her championship mentality.
But enough with the talk ... SOMEONE NEEDS TO MAKE THIS HAPPEN!!!