NFL's Mike Evans -- Off-Season Dunk Session ... I Got Hops
NFL's Mike Evans
Off-Season Dunk Session
... I Got Hops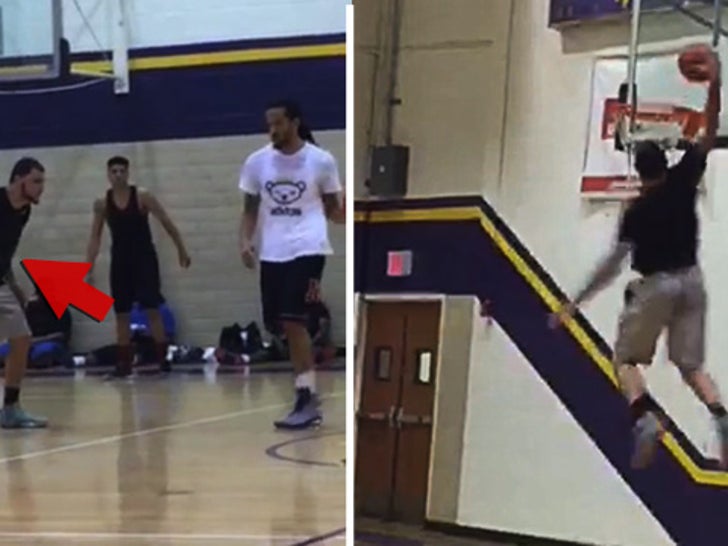 If you needed more proof that the Tampa Bay Bucs stud Mike Evans is an athletic freak, TMZ Sports has video of the 6'5" wideout dunking in a pick-up game and we gotta say ... the dude has bounce.
Evans, who tore up the NFL in his rookie season, was visiting his high school down in Galveston, TX when he decided to take time out to show the local kids what a world class athlete looks like.
Watch, admire, be afraid NFL cornerbacks.
#Ballislife #Bunnies #CouldaBeenNBA