Jahlil Okafor -- Runnin Thru L.A. With His Woes ... At Swanky Rooftop Party
Jahlil Okafor
Runnin Thru L.A. With His Woes
... At Swanky Rooftop Party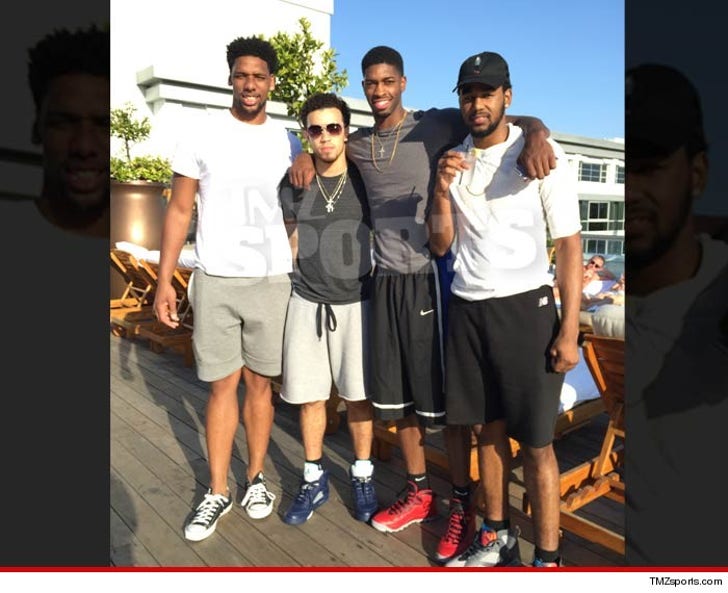 EXCLUSIVE
Good news Lakers fans ... potential 2nd pick Jahlil Okafor looks right at home in the SoCal sun ... chillin' with his college teammates at an upscale L.A. rooftop party this past weekend.
Jahlil, along with fellow Dukies Tyus Jones, Amile Jefferson and Matt Jones hit up the rooftop pool of the very swanky SLS hotel in Beverly Hills this past Saturday, partying with celebrities like Too Short, and Charlamagne Tha God.
We're told the crew had some lovely ladies in their cabana, but there was no drinking and the guys mostly just chilled out and kicked back while things got crazy at the pool.
As for Jahlil, he has a workout this week with the Lakers ... but let's face it, the team could use all five guys.