Walking Dead Co-Stars -- Norman Reedus And Emily Kinney Wouldn't Be Caught Dead Dating
'Walking Dead'
Norman Reedus & Emily Kinney
Wouldn't Be Caught Dead Dating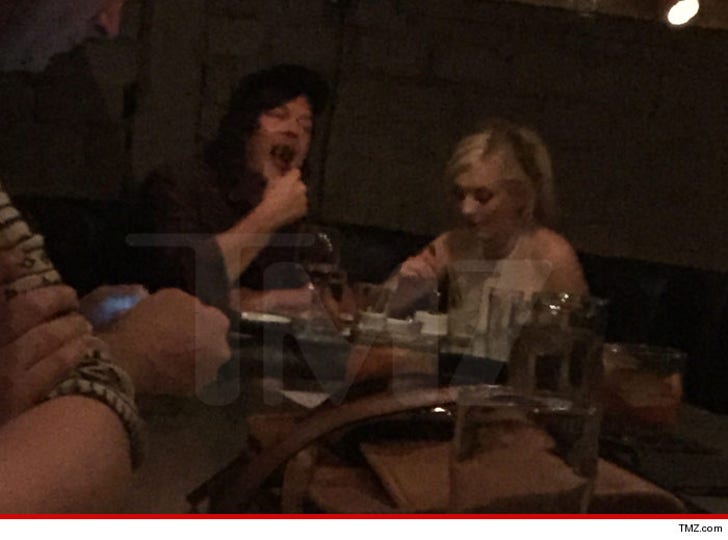 Exclusive Details
'Walking Dead's Daryl Dixon is not dating his fellow survivor pal Beth Greene in real life ... so he says.
We got these pics of Norman and Emily at Paper Plane, a dive bar in Decatur, GA. It looks real chummy, but the two have been good pals for a while and that's it.
She had a concert in the area earlier in the evening and they hung out afterward.
Emily played Beth on the zombie thriller but was killed off last year. Their characters were in the same survival group and he was protective like a bro.
Too bad ... we were rooting for more.