Scores Strip Club: No Boob Tube for Super Sunday ... Super Bowl Commercial Banned
Scores Strip Club
No Boob Tube for Super Sunday
... SB Commercial Banned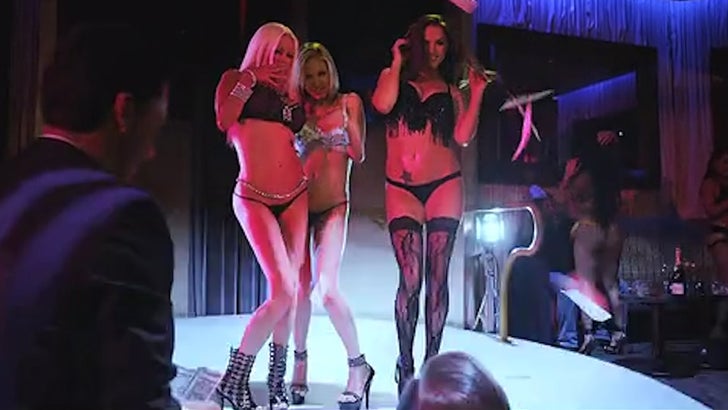 ScoresLive.com
CBS isn't taking a chance on a nipplegate repeat ... it's giving a strip club the ax when it comes to a commercial spot during Super Bowl 50.
The famous NYC strip club, Scores, was ready to throw down $5 million for a coveted 30 second spot to promote ScoresLive.com ... which offers one-on-one online interaction with strippers.
If you think that sounds awesome ... you're not a CBS honcho. The network fired off a letter saying the Scores ad "didn't meet the standards of the NFL."
We got a copy of the NFL ad guidelines and along with firearms, contraceptives and gambling-related ads -- companies featuring "nude or semi-nude performers" don't make the cut.
The spot is totally PG, by strip joint standards, but CBS is playing it safe.