Aaron Hernandez Officially Hires Casey Anthony's Lawyer
Aaron Hernandez
Officially Hires Casey Anthony's Lawyer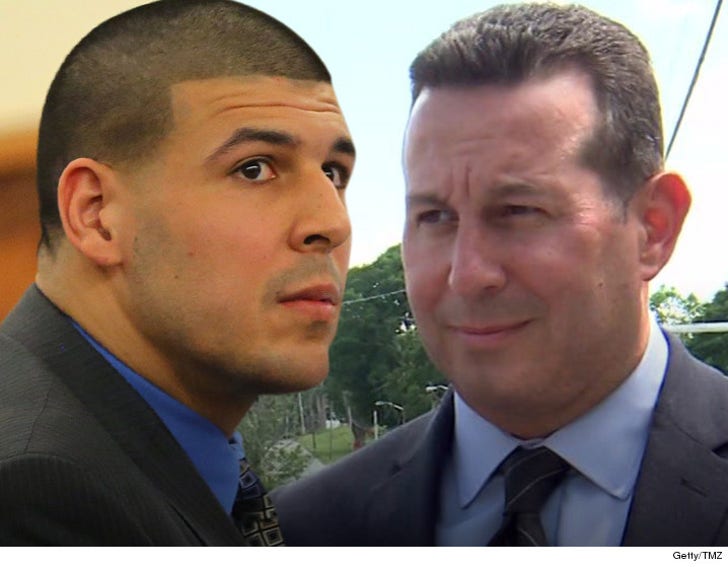 Breaking News
We told you it was in the works ... but now, it's official -- Aaron Hernandez has hired Casey Anthony's lawyer, Jose Baez, to represent him in his double murder case.
The ex-NFL star and convicted murderer met with Baez at his Massachusetts prison earlier this week -- and, moments ago, Baez announced Hernandez has made the move to retain Baez's firm.
"I can now confirm that my firm has been retained to represent Mr. Aaron Hernandez in his upcoming trial," Baez said in a statement.
"Mr. Hernandez strongly maintains his innocence, and I plan to establish that before a jury of his peers."