NFL's Torrey Green -- Apologizes To Falcons for Rape Case 'Distraction' ... Vows NFL Return
Torrey Green
Apologizes To Falcons for Rape Case 'Distraction'
...Vows NFL Return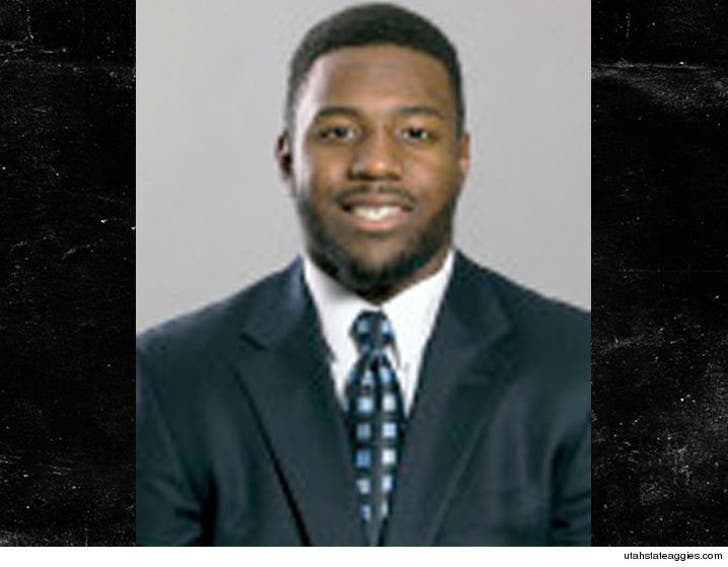 EXCLUSIVE
NFL linebacker Torrey Green says he is completely innocent in all 4 sexual assault cases -- but wants to apologize to the Atlanta Falcons for the "distraction" his legal issues have caused.
TMZ Sports broke the story ... the former Utah State standout is being investigated for allegedly raping several women in 2015. The Falcons cut him Thursday as soon as they learned about the allegations.
Green has hired a crisis manager -- Zack Teperman of ZTPR -- who says he's 100% confident Green will not only be exonerated, but continue his NFL career.
"Our client Torrey Green would like to apologize to Arthur Blank, Dan Quinn, Jeff Ulbrich and the entire Falcons organization for this distraction and the unfortunate accusations," Teperman says.
"At this time Torrey has complete faith that any further investigation will prove his complete innocence and he will be exonerated."
"It's a shame his name is being dragged out there in the media and that this young man's bright future in the NFL is taking a major hit."
"Torrey will continue to cooperate with authorities if needed, and looks forward to his next NFL opportunity. We will have no further comment at this time."