Cody Garbrandt Says Bring On Conor McGregor ... I'm Ready! (VIDEO)
Cody Garbrandt
Bring On Conor McGregor
... I'm Ready!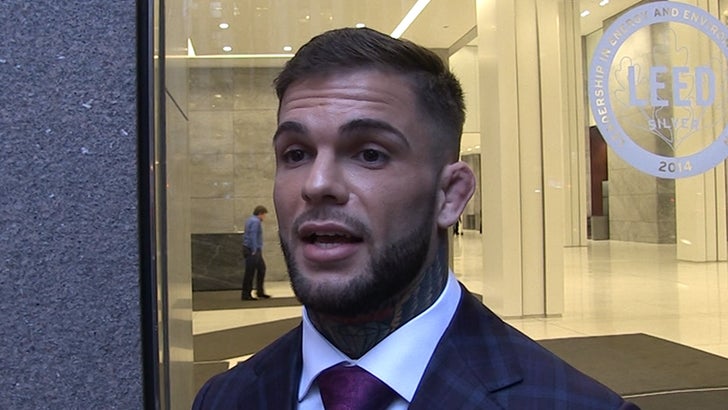 TMZSports.com
The UFC bantamweight champ was telling us about what fighters he'd like to take out next ... and the Irish superstar was right on the list ... next to Jose Aldo and T.J. Dillashaw.
Garbrandt just fought at 135 lbs and Conor has fought at 145, so they're not too far off.
Plus, they almost got into a brawl on "The Ultimate Fighter" back in 2015 ... and it seems like Cody's got some unfinished business.