UFC Fighter KOs Ronda Rousey's Boyfriend ... Tries to Steal His Girl (VIDEO)
UFC Fighter
KOs Ronda Rousey's Boyfriend
... Tries to Steal His Girl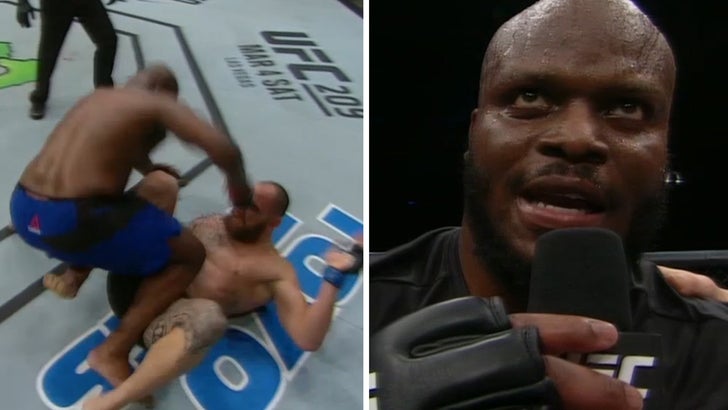 FS1
Tough night for Ronda Rousey's boyfriend -- first he gets the snot kicked out of him at UFC Fight Night 105 ... then his opponent hollers at Ronda right in the center of the Octagon!!!
Derrick Lewis beat Travis Browne so badly Sunday night the guy was transported to the hospital immediately following the fight ... but Derrick really went in on the guy in the post-fight interview.
First, he referenced the 2015 domestic violence investigation into Browne (we should note Browne was never charged with a crime) ... and then he called out Ronda.
Judging from the past, Browne isn't one to go quietly ... so we're guessing we haven't heard the last of this one.