Vicki Gunvalson Vows Employee Who Allegedly Stole From Her is Going to Jail
Vicki Gunvalson
Steal from Me?
Yeah, Your Ass is Going to Jail!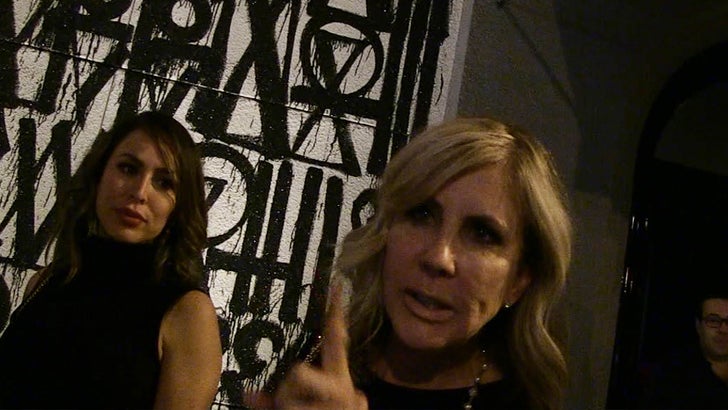 TMZ.com
The ex-employee Vicki Gunvalson claims she caught red-handed embezzling is going to be locked up soon enough ... if she gets her way.
We got the star of 'Real Housewives of Orange County' out Saturday night at Craig's with her squad -- who had A LOT to say about interracial dating btw -- before she launched into a rant about the guy she's labeling a crook.
We broke the story ... Vicki called cops after one of her new hires allegedly siphoned commissions from her biz, and there's an open investigation now. She's clearly gunning for prosecution.
Oh, and since Vicki's friends made a thing of it ... here's the drunken backstory on interracial dating.