Garett Bolles Says He'll Keep Driving Honda Minivan In NFL
Broncos' Garett Bolles
Rockin' That Honda Minivan Swag
... No Fancy Cars For Me!!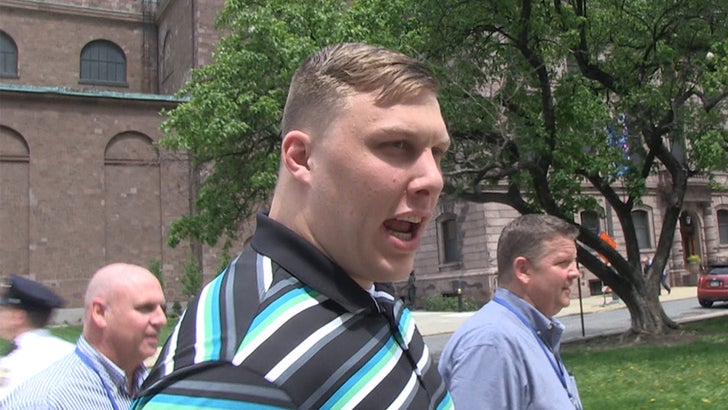 TMZSports.com
Garett Bolles is taking a page out of Kendrick Lamar's book and keepin' humble despite a huge NFL contract waiting for him ... saying he still plans to keep driving a Honda minivan to work every day.
TMZ Sports spoke with Bolles before the Denver Broncos took him with the 20th pick in the draft Thursday ... and he made it clear that he's not fazed by the extra 0s in his bank account.
Bolles says it's all about playing football ... music to John Elway's ears.