NBA's Jared Dudley Says Clippers 'Gotta' Trade Blake Griffin
Blake Griffin
Doc's Gotta Trade His Ass
... Says Ex-Clips Teammate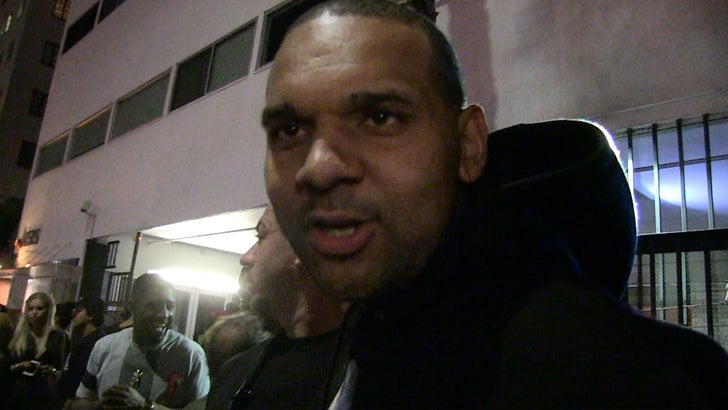 TMZSports.com
If the Clippers wanna win next year, they GOTTA trade Blake Griffin ... so says current NBA player (and former Clippers teammate) Jared Dudley.
Dudley isn't just a sharpshooter for the Phoenix Suns, he's a league expert -- so when we got him leaving Warwick in L.A. we asked what Lob City needs to do to avoid getting punked in the playoffs.
His answer? Trade Blake Griffin ... and Dudley explains why it's the perfect move.
By the way, Dudley played with Griffin in '13-'14 -- meaning he probably won't be invited to the team reunion dinner now ... which would never really happen because they didn't win anything.