Shaq Shoots His Shot With Ellen Barkin, Proposes Marriage
Shaq
Shoots His Shot With Ellen Barkin
... I Love You, Marry Me!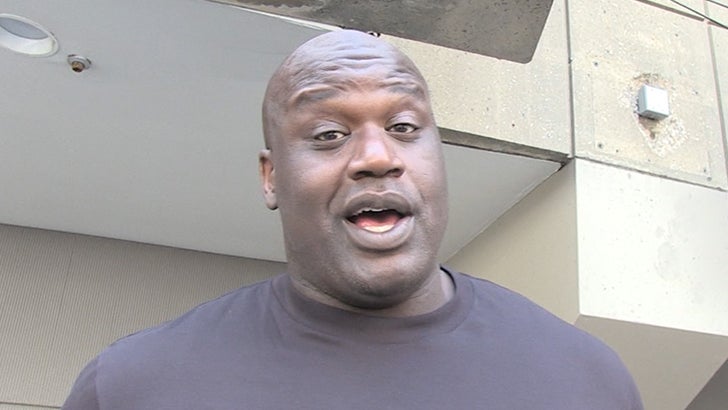 TMZSports.com
Shaq shot over 19,000 shots during his NBA career, but none so smooth as this ... 'cause the big fella just totally got his Steph Curry on with "Animal Kingdom" star Ellen Barkin, and it's pretty awesome.
O'Neal was out in NYC when he began to gush and swoon over Barkin to our camera guy -- completely unprompted we might add -- while talking about how much he loves her show, "Animal Kingdom."
We actually tried to get Shaq back on track and ask him TV questions, but the dude was too lovestruck to talk about anything but the 63-year-old Barkin.
Here's the thing ... Shaq seems serious, and actually said he's ready to marry Ellen (okay, so that's a joke) and has loved her since he first saw her in "Ocean's Eleven."
Bad form, Shaq ... she was actually in "Ocean's Thirteen" (not even married yet and you're already forgetting your anniversary).