Nate Diaz: Don't Count On Conor vs. Diaz Rematch After Floyd Fight
Nate Diaz
Don't Count On Conor-Diaz Rematch
... After Floyd Fight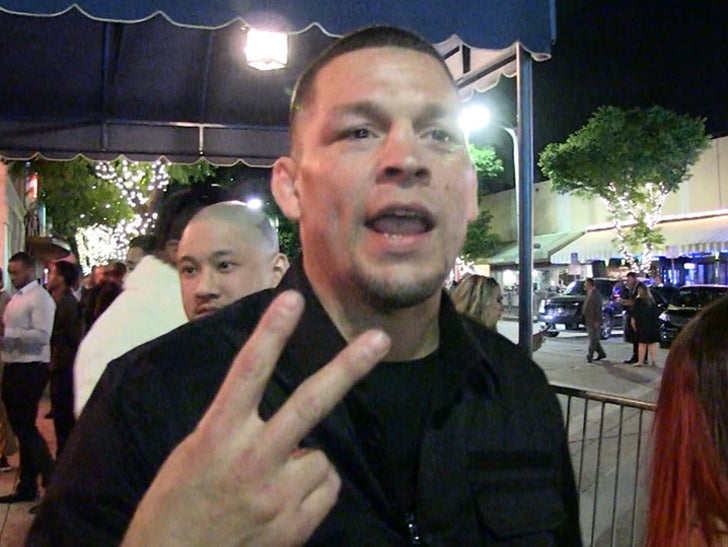 [[omnivirt:video id="10844"]]
Nate Diaz says he's not waiting around to fight Conor McGregor for a 3rd time -- but he's not exactly closing the door on it either.
With McGregor tied up with Floyd for the next two months, many are wondering if the Irish superstar will ever return to MMA ... and who he'll fight if he gets back in the Octagon.
So, when we saw Nate out in L.A. Wednesday night, we had to ask if he's down to complete their trilogy.
"We'll see," Diaz told us ... "I've got a lot of stuff going on."
Obviously, a McGregor vs. Diaz rematch would be huge -- the first two fights were epic. Plus, Nate would undoubtedly get a massive paycheck.
Dana White has said he's reached out to both Nate and his brother Nick to book fights -- and neither guy will sign a contract. White says he's not sure either guy will ever fight in the UFC again.
But if the price is right ....