Nick Young Gets Hilariously Emotional at Julius Randle's Wedding
Nick Young
Narrates Julius Randle's Wedding
... 'He Gone!'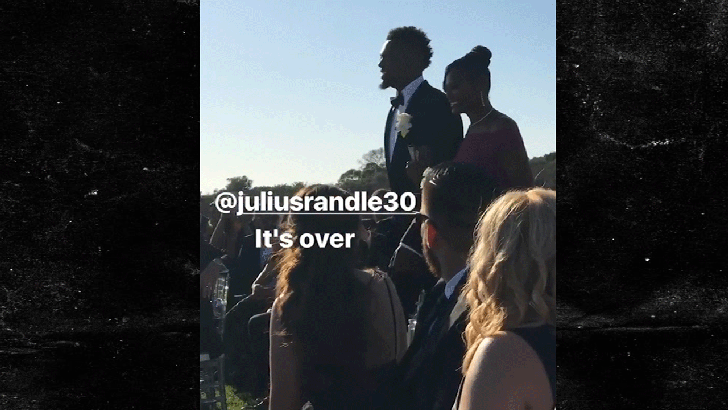 swaggyp1
Nick Young is the Al Michaels of the wedding industry ... 'cause Swaggy P gave out an amazing play-by-play of Julius Randle's marriage ceremony Thursday ... and it's hilarious!!
The Lakers star tied the knot with his longtime girlfriend, Kendra Shaw, in front of his old Kentucky and L.A. teammates (including Jordan Clarkson) ... and Young provided some top-notch commentary to his recording of the ceremony.
Young really gets into it, saying it's a "proud unk" moment as he watches his ex-teammate exchange vows ... and emotionally whispers "he 'bout to cry!"
No word on if the water works came out ... but the party afterwards looked like a great time.