John Salley Gunning for BBB Alliance with LaVar Ball
John Salley
Gunning for BBB Alliance
... with LaVar Ball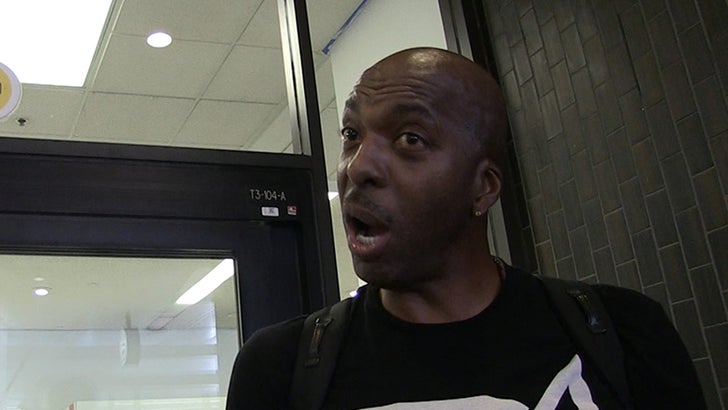 TMZSports.com
Here's the deal ... Salley is a part-owner in Q4 Designs -- an apparel company that manufactures everything from shoes to shirts and more.
The NBA legend says he's been actively trying to lock down a meeting with LaVar in an effort to join forces and he's confident they can work out something ASAP.
"I'm trying to get Big Baller Brand to let us make the shoes," Salley says.
This ain't no joke -- Salley is a shrewd businessman who already has a designer lined up and says he can deliver the upgrade that will help BBB compete with the biggest names in the biz.