Marlon Wayans Defends Jemele Hill, Trump Shouldn't Be So White Supremacist-ish
Marlon Wayans
Defends Jemele Hill
Trump Shouldn't Be So White Supremacist-ish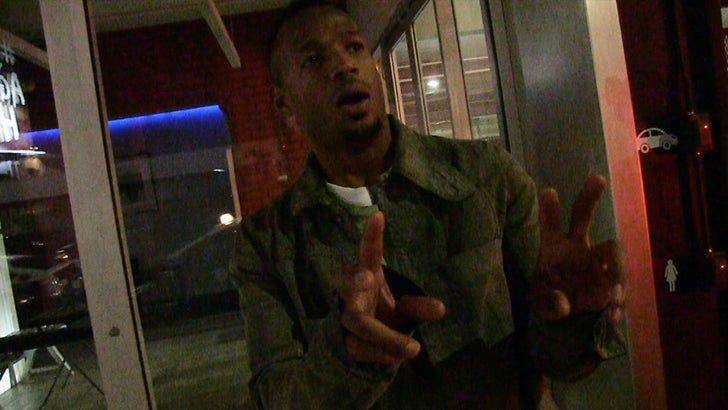 TMZSports.com
If Donald Trump doesn't wanna be called a "white supremacist," he shouldn't do so many white supremacy things ... so says Marlon Wayans.
The "Marlon" star made it clear he stands with Jemele Hill after White House press secretary Sarah Huckabee Sanders suggested ESPN should fire her for a series of anti-Trump tweets.
Hill has since issued a statement ... saying, "My comments on Twitter expressed my personal beliefs. My regret is that my comments and the public way I made them painted ESPN in an unfair light."
ESPN also weighed in ... "Jemele has a right to her personal opinions, but not to publicly share them on a platform that implies that she was in any way speaking on behalf of ESPN."
"She has acknowledged that her tweets crossed that line and has apologized for doing so. We accept her apology."
Hill appeared on ESPN on Wednesday and the plan appears to be to keep her on the air. At least for now.