Anthony Scaramucci: Gisele Blocked Tom Brady from White House, Jealousy Over Ivanka?
Anthony Scaramucci:
Gisele Blocked Tom from White House
... Jealousy Over Ivanka?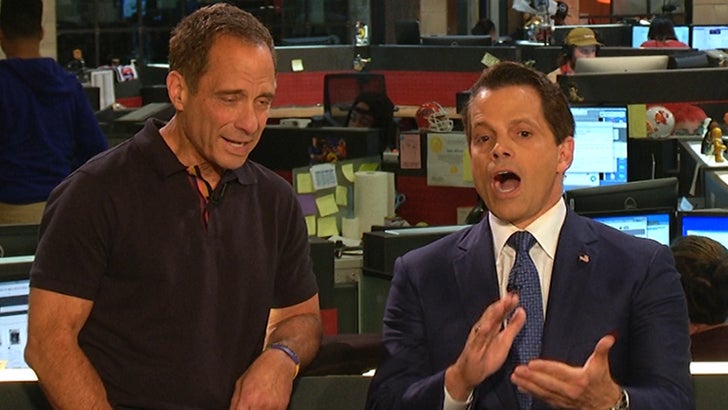 TMZ Live
The Mooch -- Trump's former White House communications director -- guest hosted "TMZ Live" Monday -- when we asked straight-up about the alleged rift between the POTUS and the GOAT.
A.S. says he didn't have direct knowledge of the situation -- but strongly suggested Gisele shut Brady down ... saying, "I think she's possessive of him and probably didn't want him there."
Mooch suggests Gisele may have been jealous of Ivanka Trump -- saying he thinks Brady and Ivanka may have dated at one point in the past.
In fact, back in 2004 ... Donald praised Tom as a great guy who would make a "great combination" with Ivanka.
Despite the Moochsinuation, a source connected to the Trump family tells us, "While they have known each other for years, this is not true."