'The Walking Dead' Star Jeffrey Dean Morgan Says Emmys 2017 Went Easy on Trump
'The Walking Dead' Star
Emmys Went Easy on Trump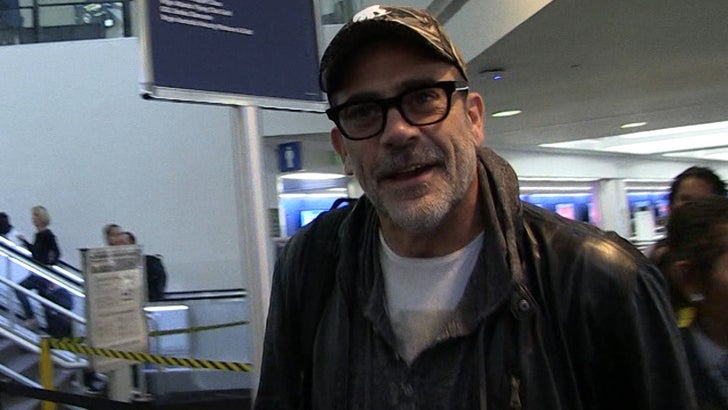 TMZ.com
Jeffrey Dean Morgan, the guy known for bashing everything on "The Walking Dead" ... thinks Emmy-night celebs did something very un-Negan -- easing up on President Trump bashing.
We got JDM flying out of LAX Monday and he said the Trump attacks were toned down this year, but not because Hollywood, in general, approves of POTUS. Keep in mind ... there were still plenty of jabs at 45 and his administration-- just ask Sean Spicer. But still less than last year's slugfest on then-candidate Trump.
Whatever the reason, Jeffrey's just happy folks are getting away from politics at award shows.
He also got a big laugh out of our on-the-nose name suggestion for the kid he and Hilarie Burton are expecting.