Lebron James: Hey Trump Voters, You Messed Up!
Lebron James:
Hey Trump Voters ...
You Messed Up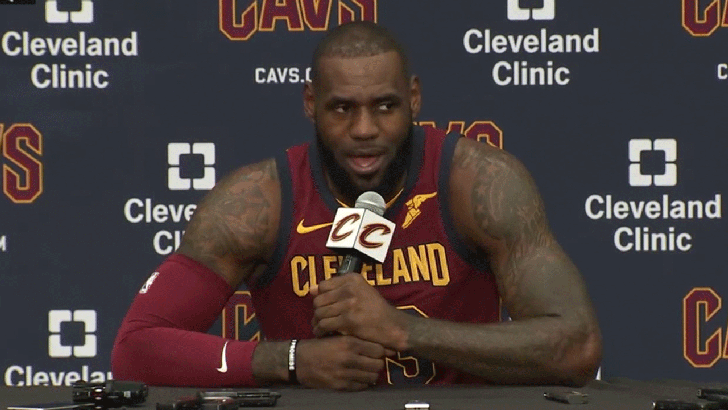 Cavs.com
LeBron James says people who voted for Donald Trump made a mistake -- but it's okay, because even LeBron makes mistakes.
The NBA superstar spoke with reporters at Cavs media day and refused to say Trump's name -- or even call him the President. Bron repeatedly referred to him as "that guy."
James accused "that guy" of using sports to try and divide the country -- and he says he'll do everything in his power to fight back.
"If you voted for him or not, you may have made a mistake, and that's okay."
"If you voted for him, it's okay. I mean I've done things for my kids and realized I shouldn't have given my daughter that many damn Skittles. Maybe I shouldn't have done that. She won't go to sleep now."
Forget the rainbow, taste the shade!!!!