Chuck Liddell: Chael Sonnen Would Be 'Warm-Up Fight,' If I Came Back
Chuck Liddell
Chael Would Be 'Warm-Up Fight'
... If I Came Back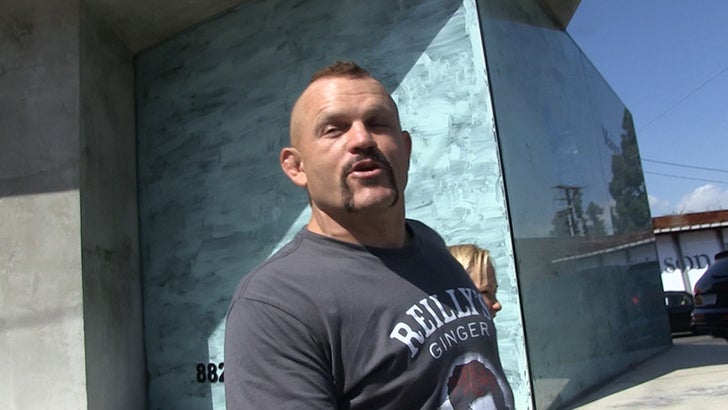 SEPTEMBER 2017
TMZSports.com
Chuck Liddell says he hasn't ruled out an MMA comeback -- and if he does return, Chael Sonnen would be a great "warm-up fight."
The 47-year-old UFC legend has been training pretty regularly at Jay Glazer's Unbreakable Gym in L.A. -- and we're told he's still in damn good shape.
And with all the comeback rumors out there, we asked Chuck straight-up what the deal is.
"Chael's an easy fight," Liddell says ... "If I was gonna come back, it's a good one. It's a good warm-up fight. He's got a big mouth but not much behind it."
Guessing Chael's gonna have something to say about this ...