Donald Trump: NFL Owners Are Afraid Of Their Players, 'Disgraceful'
Donald Trump
NFL Owners Are Afraid Of Their Players
... 'Disgraceful'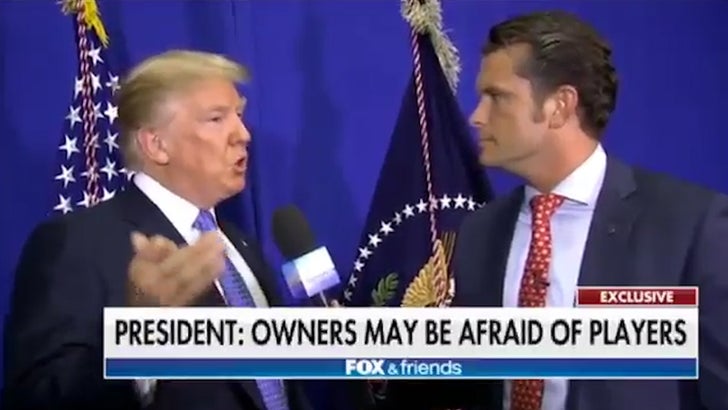 FOX
Donald Trump says NFL players should have "no choice" but to stand for the national anthem -- but the says NFL owners are too afraid to make it happen.
Trump appeared on "FOX & Friends" on Thursday and went off about the protests when asked about why he made the "S.O.B." comments in Alabama last week.
The President says he has a bunch of friends who are NFL owners and they're frustrated over the current situation involving the anthem.
"I think they're afraid of their players," Trump said ... "and I think it's disgraceful."
No word if Trump's "afraid of their players" comments were directed at them.