Floyd Mayweather: I'm a Billionaire, 'It Was Easy'
Floyd Mayweather
I'm a Billionaire
... 'It Was Easy'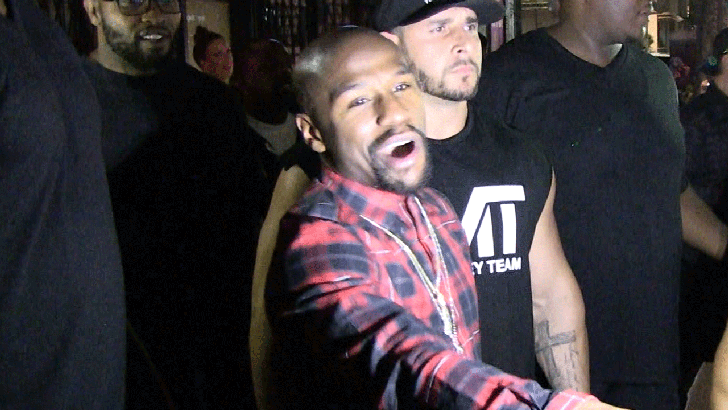 TMZSports.com
Floyd Mayweather says he's officially a member of the Tres Commas club -- despite the fact he never cashed his TWO biggest fight checks.
The boxing superstar was leaving Warwick nightclub in L.A. -- not too far from his brand new Bev Hills mansion -- when he started talking about his favorite thing in the world ... his bank account.
"I already made up a billion dollars," Floyd declared ... "That was easy!"
But is it true? It's definitely possible.
And with a reported $300 to $400 mil payday for beating up Conor, it would definitely put Floyd over the top. Funny part is, Floyd says the McGregor fight check (and the Pacquiao check) haven't even been cashed yet.
"We got a lot of problems," Mayweather tells TMZ Sports ... "Money ain't one of our problems."