Jerry Jones: Ezekiel Elliott Is Getting Screwed
Jerry Jones:
Ezekiel Elliott Is Getting Screwed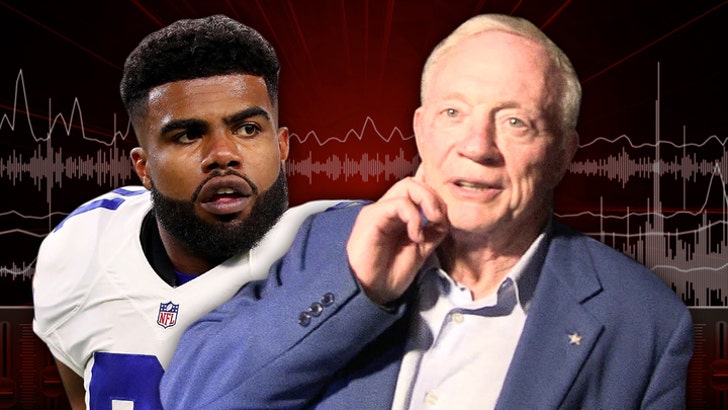 G-Bag Nation, 105.3 The Fan Dallas-Ft. Worth
The Dallas Cowboys owner called in to "G-Bag Nation" on 105.3 The Fan in Dallas early Friday morning and said, "I'm very familiar with all of the facts and the details of this case. Very familiar ... Zeke did not get treated fairly here."
Elliott was never charged with a crime -- but the NFL's private investigators believe Elliott did, in fact, attack his girlfriend back in 2016. Zeke denies all wrongdoing and Jones clearly believes him.
"Zeke and his team and the Cowboys do not think [the NFL's suspension and punishment process] was done in a fair way. We are trying to get that looked at, and we got a setback yesterday."
As for Elliott, his lawyer says the RB is exploring his legal options.