L.A. Rams Coach: Yeah, Jared Goff's Killing It
L.A. Rams Coach
Yeah, Jared Goff's Killing It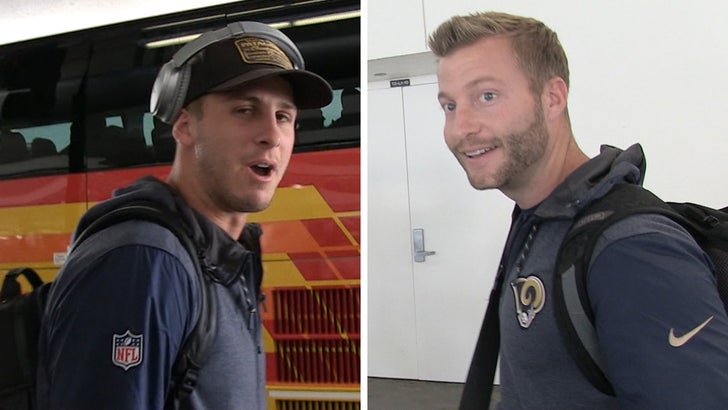 TMZSports.com
The Rams have returned to L.A. after stomping the Cardinals in London ... and as you'd expect, head coach Sean McVay was in a GREAT mood!
WARNING: Our photog was SUPER excited (big Rams fan) and fanboy'd out a little too hard when talking with Jared Goff.
But he settled down by the time McVay came by -- and talked to the 31-year-old head coach about how the Rams (and Goff) are taking the league by storm.
McVay couldn't have been nicer -- and even humored our photog when he was babbling on about Janet Jackson.