Ruben Studdard Gives American Idol Advice to NFL's Marvin Jones
Ruben Studdard
Gives American Idol Advice
... To NFL's Marvin Jones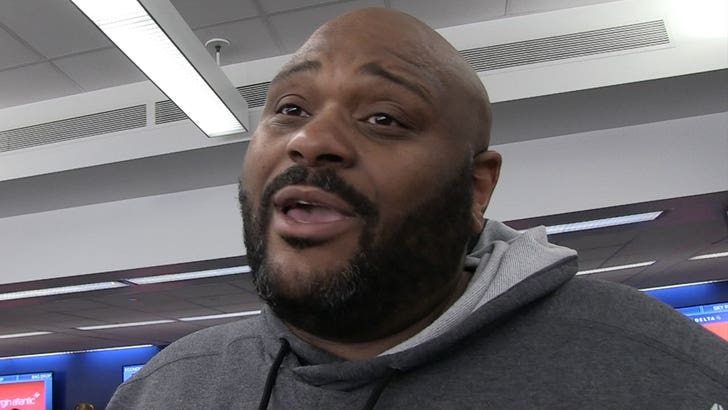 TMZSports.com
Detroit Lions star Marvin Jones listen up ... sure you might've killed your "American Idol" audition like O.J. in his prime, but that doesn't mean you're gonna win the show ...
We got Studdard, America's "Velvet Teddy Bear" and 'Idol' Season 2 champion, at LAX and asked him to rate Marvin's audition, and give him a little advice for the journey to the top.
First off, Ruben was sold on Marvin's voice -- makes sense, the MAN CAN SANG -- and as far as advice, he used his gorgeous voice to drop some knowledge on the kid.
BTW -- Did you know Ruben Studdard was a former college football player? Neither did we, but now that we think about it, makes sense.