Master P To LaVar Ball: Thank Trump, God Would Like It
Master P To LaVar Ball
LaVar Should Thank Trump
... God Would Like It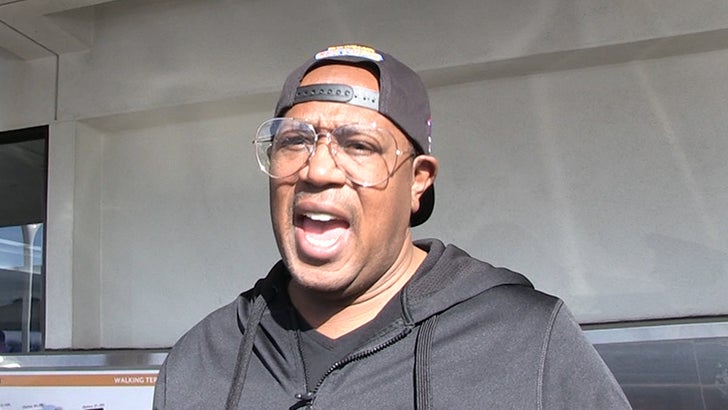 TMZSports.com
Master P says LaVar Ball is dead wrong for not thanking Donald Trump ​... Telling TMZ Sports he believes POTUS did help get the 3 UCLA players out of jail, and thanking him is the Christian thing to do.
We got P at LAX and asked him about the whole fiasco, and he couldn't have been any clearer, saying he believes in God and that means he believes in showing gratitude, even to Trump.
"I put God first, so I think that if somebody help you ... that you be appreciative, that's it."
For the record, we doubt LaVar will ever say "Thanks" to Trump, but we're pretty sure he's gonna have some words for P pretty soon.