AJ McLean Calls Nick Carter Rape Allegation 'Bogus'
AJ McLean
Nick Carter Rape Claim Is Bogus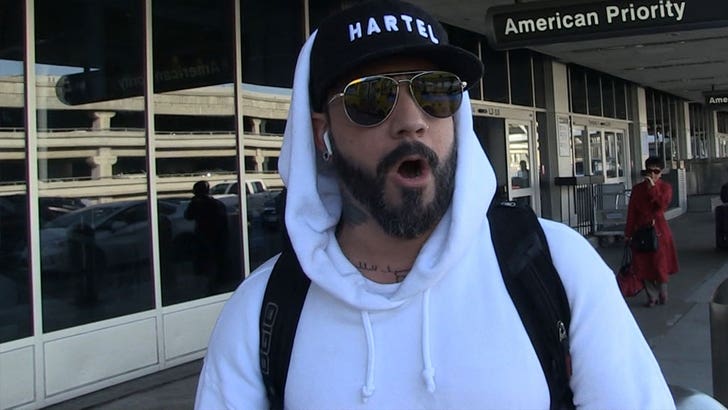 TMZ.com
AJ McLean is standing firm with his Backstreet bro, saying there is no way Nick Carter raped anyone ... and although he generally supports accusers ... he just can't in Nick's case.
But, AJ has a long history with Nick -- back to their pre-teen days -- and says his groupmate just isn't that kinda guy.
What's interesting here is AJ walking the line. You can see he wants to come out strong for Nick, but he's also wary of victim shaming, and even applauds women for coming forward. Well, most anyway.