Daniel Cormier: Losing at UFC 220 'Can Be Worse' Than Losing to Jon Jones
Daniel Cormier
If I Don't Win At UFC 220 ...
Worse Than Losing To Jon Jones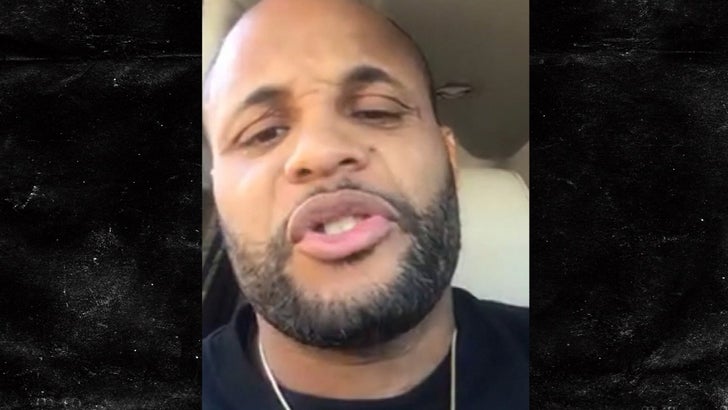 TMZSports.com
What's worse than being brutally KO'd by a juiced-up Jon Jones??
For Daniel Cormier, you'd assume the answer would be "nothing" ... but the UFC light heavyweight champ told us dropping his fight at UFC 220 this weekend could be even more painful.
"As bad as July was, it can actually be worse if it happens again," Cormier told TMZ Sports.
"My motivation is not only competition, but to avoid feeling like I felt in July, and putting ... everybody that's close to me through the disappointment that we felt."
Daniel told us how he plans on getting the job done ... and says once he's finished with #1 contender Volkan Oezdemir, there will absolutely be a 3rd fight between him and Jones.