UFC's Derrick Lewis: Wifey Hit Me with Sex Ban After Rousey Comments
UFC's Derrick Lewis
Wifey Hit Me with Sex Ban
... After Rousey Comments
TMZSports.com
You might remember -- Derrick spoke with TMZ Sports at the end of January ... and when we asked him about Ronda, he told us he was still hot for her.
Yeah ... his wife didn't like that.
"She's mad. She ain't gave me ass ever since I mentioned her again in the last interview."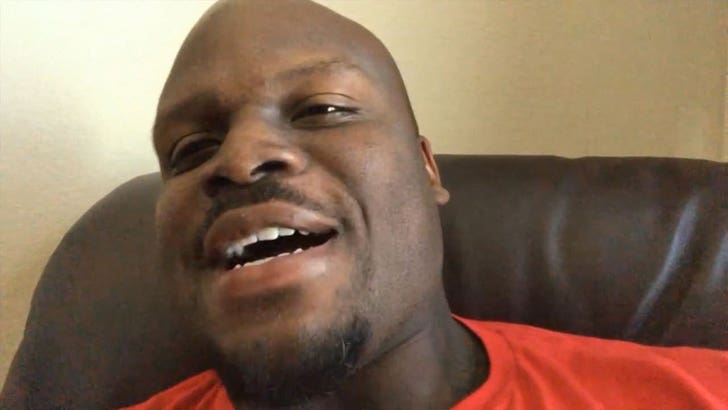 1/29/18
TMZSports.com
The good news -- the Black Beast has a plan to win her back at UFC Fight Night Austin this weekend!!
"I have to get this win so I can buy her something real nice, and hopefully I can get some ass next week."
Real talk -- Derrick told us he's made 1 major improvement since he lost to Mark Hunt ... and we (and all of mankind) will be rooting for him.