Jemele Hill Says Jamie Foxx 'Unnecessarily' Made ESPN Host Look Bad
ESPN's Jemele Hill
Jamie Foxx's Fit Over Katie Holmes
... Bizarre, Unnecessary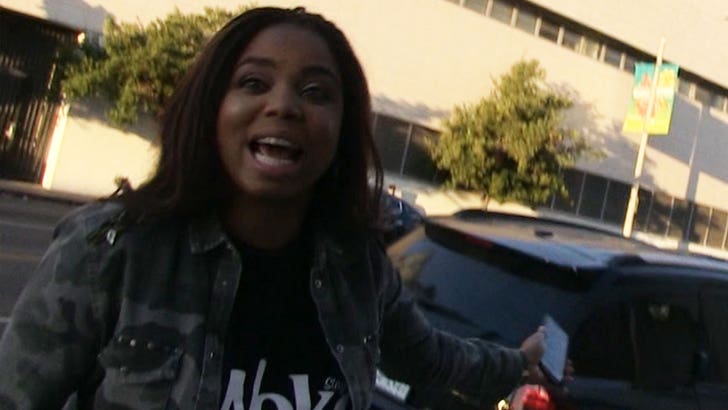 TMZSports.com
ESPN star Jemele Hill says the way Jamie Foxx shut down a live "SportsCenter" interview over a Katie Holmes question was bizarre ... since EVERYBODY knows they're dating!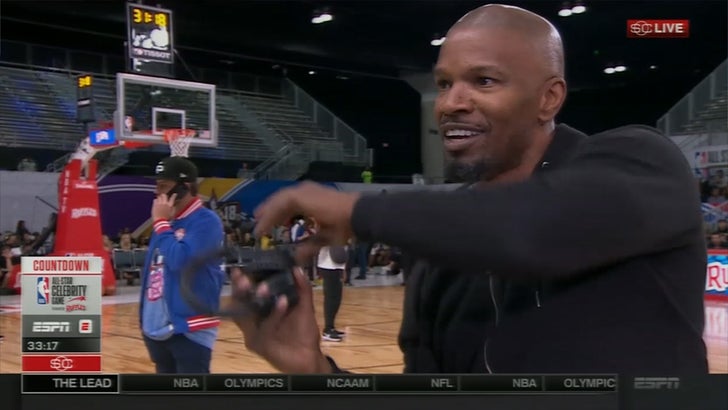 ESPN
Hill says she and Smith both respect Foxx a lot -- but in this particular instance, "I thought he unnecessarily made Mike look bad."
"I thought it was kind of bizarre why he acted that way ... like I thought [Jamie's relationship with Katie] was pretty public and that everybody knew, but apparently everybody doesn't know."
Hill has a point -- Jamie and Holmes were sitting together last month at Clive Davis' annual pre-Grammy party -- a VERY high profile event. So, it's not like people don't know.
Hill says the question was not supposed to be hard-hitting journalism -- just a jokey, fun question in a lighthearted interview about the NBA All-Star game.