1-Handed MMA Star Nick Newell: Times Have Changed, I Want My UFC Shot!
1-Handed MMA Star
Times Have Changed ...
I Want My UFC Shot!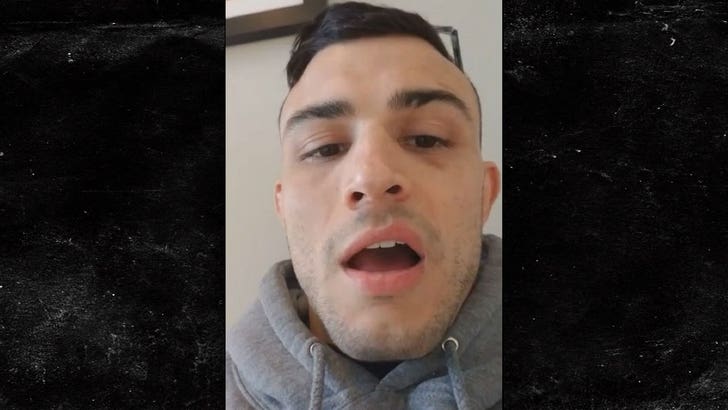 TMZSports.com
MMA's 1-handed killer is BACK -- and this time, he says he ain't stopping til he gets to the UFC.
We spoke with former XFC lightweight champ Nick Newell -- who retired back in 2015 -- before he returns to the cage Friday night at LFA 35 ... and when we asked if UFC was still the goal, he didn't mince words.
Specifically, Nick fired back at Dana White -- who previously said it was "craziness" to fight with 1 fist.
"I am crazy ... and I'll wipe out that (UFC lightweight) division," Newell told TMZ Sports.
"Gimme the opportunity, send me over the papers, and it's gonna happen."
Nick's always been gunnin' for the big show ... and with other 1-handed athletes like NFL prospect Shaquem Griffin showing out right now, he says there's never been a better time for him to make his case.
FYI, his ONLY loss was to top UFC lightweight Justin Gaethje -- so we wouldn't doubt him.