NFL's Sean Smith Pleads Guilty to Assault, Begins Jail Sentence
NFL's Sean Smith
Pleads Guilty to Assault
... Begins Jail Sentence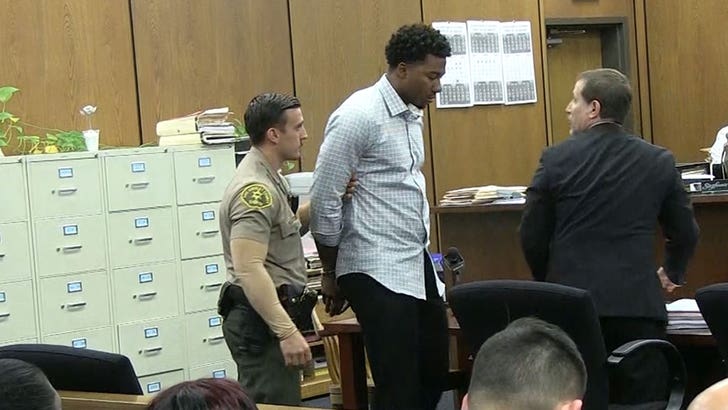 TMZSports.com
Ex-Oakland Raiders cornerback Sean Smith was just remanded into custody to begin a 1-year jail sentence after pleading guilty to felony assault stemming from a 2017 attack in Pasadena.
As we previously reported, Smith beat the hell out of his sister's boyfriend in Old Town Pasadena on July 4 -- punching and stomping the man so badly, he suffered 5 facial fractures.
Smith initially pled not guilty, but eventually struck a deal with prosecutors in which he agreed to plead guilty to felony assault by means of force likely to create great bodily injury.
In exchange, Smith got 1 year in jail and 5 years probation. The judge also told Smith he's not allowed to own a gun -- for the rest of his life. He's also ordered to pay the victim restitution.
Smith was handcuffed and taken into custody right in the courtroom to begin his sentence. He already has 1 day of credit under his belt -- so only 364 more days to go.
Smith -- who had signed a $40 million contract with the Raiders in 2016 -- was facing up to 7 years behind bars. The Raiders formally cut Smith Monday night.