Urijah Faber Defends Raquel Pennington's Corner
Raquel Pennington's Corner
Did the Right Thing
... Says Urijah Faber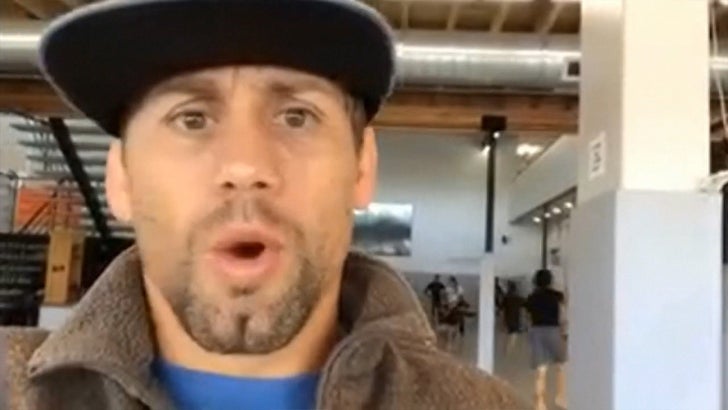 TMZSports.com
UFC Hall of Famer Urijah Faber is PRAISING Raquel Pennington's corner for talking her out of quitting after the 4th round at UFC 224 ... saying Raquel would live to regret it if she did.
Pennington was getting pummeled by Amanda Nunes during the championship fight Saturday night -- and told her corner, "I'm done. I want to be done."
Her coaches talked her out of quitting and they've been catching hell ever since ... with many critics saying they failed in their duty to protect Pennington's health since she lost in the 5th round anyway.
But, Faber is not one of those critics ... saying the corner did exactly what they were supposed to do -- motivated her to take advantage of her championship opportunity.
Plus, Faber points out ... "If she really wanted out of the fight, she could have told the ref."
Urijah says he would hope his corner would do the same exact thing if he was in Raquel's position -- because quitting on the stool is a decision fighters regret for the rest of their lives.
"It didn't go her way but at least she can say for the rest of her life that she didn't quit."