Scott Baio Sexual Assault Case Presented to District Attorney
Scott Baio
Sexual Assault Case Presented to D.A.
Nicole Eggert's sexual assault allegations against Scott Baio will now be reviewed by the L.A. County District Attorney ... TMZ has learned.
As we reported, Eggert filed a police report claiming Baio repeatedly molested her during the run of "Charles in Charge."
She claimed she was as young as 14 when the alleged molestation occurred.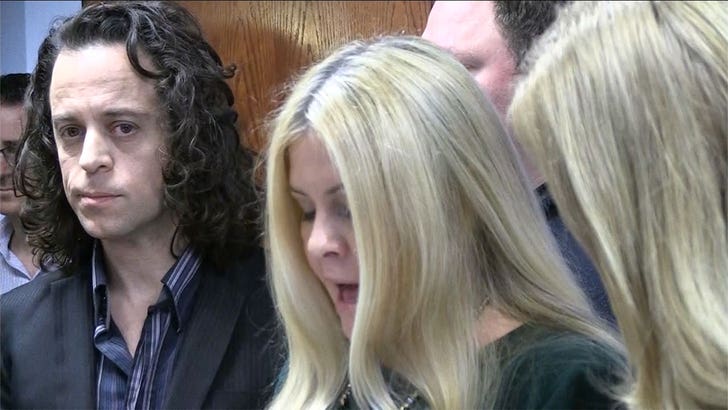 FEBRUARY 2018
TMZ.com
She went on a very public campaign making her allegations and appeared on various TV shows.
Nicole and her lawyer, Lisa Bloom, met with detectives from LAPD's Sexual Assault Section at Bloom's office back in February.
Alexander Polinsky, another star of "Charles in Charge," came out in support of Eggert, claiming that he not only witnessed Baio harassing Eggert ... but, he was also a victim of Baio's sexual misconduct. He claimed Scott called him a "f****t" and pulled down his pants "in front of over 100 people" on set.
As we reported, LAPD is referring all sexual assault cases involving celebrities to the D.A. for review ... regardless of the statute of limitations or merit. The LAPD sent the case over to the D.A. for review. No charges have been filed at this point.
A rep for Scott tells us, "Scott Baio is grateful to LAPD for a timely investigation. They were presented many pieces of evidence and statements that contradicted and undermined Nicole Eggert's untrue claims. Scott is now looking forward to the DA's review and statement concluding this matter."